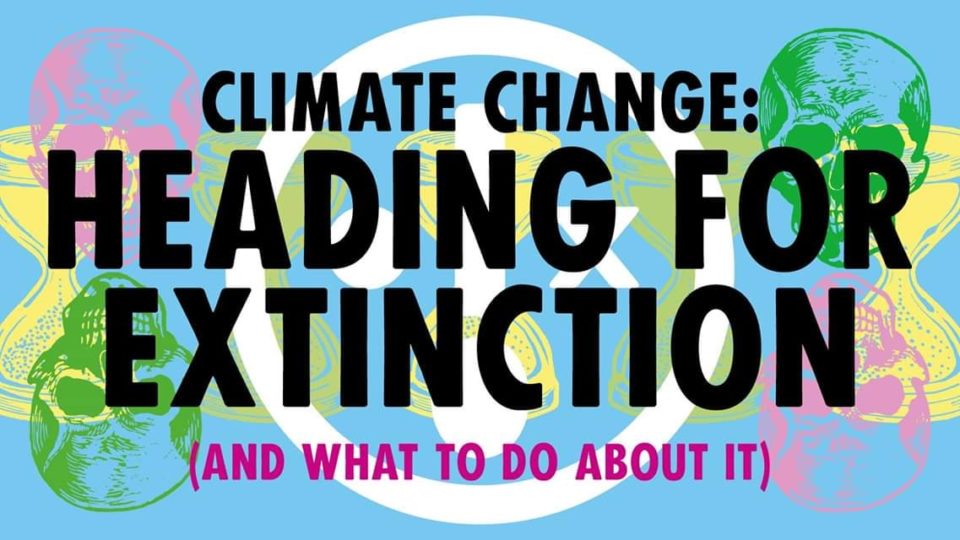 Heading For Extinction (and what to do about it) in der Mutmacherei
Mutmacherei
Bruchstrasse 45
6003 Luzern
Doors: 19.15
Talk: 19.30
*This will be in English*
Our planet is in an ecological crisis, we're in the midst of the sixth mass extinction event, and scientists believe we may be entering a period of abrupt climate breakdown. This is a global emergency of unprecedented scale. Our future, our own children, and the world as we know it are at grave risk.
In this talk, Nicolas from Extinction Rebellion Zentralschweiz will present the scientific facts about climate and biodiversity, and offer solutions that follow in the footsteps of previous social movements, in order to empower us with the ability to make a real change.
The event is open to all, but spaces are limited. There will be breaks and time for discussion afterwards. The event is free, but donations towards the use of the venue and towards our funds for activism will be gratefully accepted. The talk will be in English, a German version is coming soon!
Facebookevent: >click here<