Wir übernehmen gerne die wunderbar ausgearbeiteten Grundsätze von collaboratio helvetica: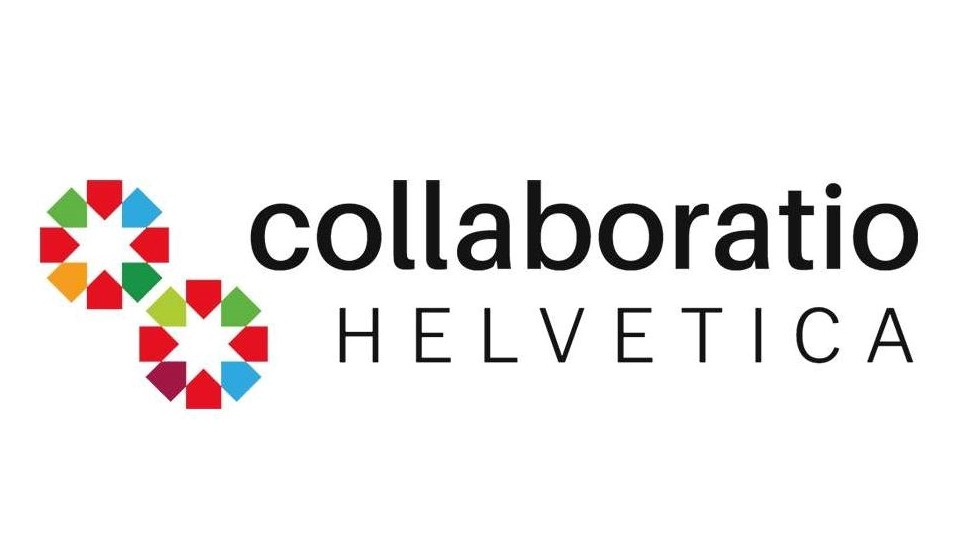 REGENERATIVE
We respect and care for nature and ourselves
We are wholly committed to respecting and regenerating the beauty, wholeness and diversity of life and to rebalancing our connection to Earth for future generations. We shift unhealthy patterns and allow the cyclic nature to unfold. We know we are in this for the long run, so we take time to mature and sustain our energy over time.
SYSTEMIC CHANGE
We dare to dive deep – together
To truly create the conditions for the required transformation, we need to move beyond fighting the symptoms and go to the root causes. Challenging and shifting deeply ingrained and institutionalised patterns and mindsets individually and collectively is critical to envisage systemic solutions. Together, we go deeper to the essence and open up to healthy pathways forward.
ECOSYSTEM AWARENESS
We activate and work with the power of collective intelligence
We work towards collective transformation as an enlivened community fostering true collaborations between people, organisations and sectors. We commit to scale ideas and impact rather than individual success. We build on what is and cultivate a vibrant ecosystem by connecting multiple dots. Practicing shared leadership enables us to sense beyond fragmentation, creating coherence and synergy.
CO-CREATION
We co-create across boundaries leveraging diversity
We see collaboration and participation as essential to leverage societal change. Building bridges across perceived boundaries and bringing together unlikely allies are key to manifest the solutions that are required. We believe in the potential for wellbeing for all and know that everyone has a unique contribution to make, and anyone feeling this call is welcome in our community.
EMBODIMENT
We start with ourselves, here and now
To change the "world", we start with ourselves. We turn the focus inwards and embrace what is while striving to embody the change we know is possible. We thrive by learning, staying curious and playful. We are our own prototype, co-creating new ways of being and working together.
PROTOTYPING
We act through iterative processes and share our learnings
Forging the new by building on what's present, we invite playfulness and give it our best shot. We dare to fail, adjust our course and learn as a community of practice. We probe, sense and respond. We build upon each other's contributions and share our practices and knowledge openly.
EMERGENCE
We embrace the yet unknown
We are at ease with complexity and uncertainty and trust emergent processes. We see conflict as an opportunity to learn how to tread on a healthy path of co-evolution. We stay rooted in the now while firmly holding the long-term intention – together we stay present in moments of creative tension and friction.
RESPONSIBILITY
We are accountable and engaged
By taking responsibility for and embodying our commitments we nurture trust amongst each other and enhance our shared vision and work. We practice to speak with intention and listen with attention, being in both open and truthful dialogue. We strive to be transparent, embrace vulnerability and stay present.
Our collective goals for Sustainable Development?
The Agenda 2030 and its 17 SDGs
The 193 member states of the United Nations adopted the 2030 Agenda for Sustainable Development on 25 September 2015, containing 17 Sustainable Development Goals (SDGs). The Agenda represents the synthesis of a number of UN conferences on sustainable development and the Millennium Development Goals (MDGs), which lapsed at the end of 2015, and the process included a large-scale public consultation.
The 2030 Agenda is a major milestone in sustainable development. Beginning in 2016, it sets the globally applicable framework for nationaland international efforts to find shared solutions to the world's greatestchallenges, such as extreme poverty, climate change, environmental degradation and health-related crises. The 2030 Agenda applies to all states, whether north or south of the equator, and determines international guidelines and priorities for sustainable development up to 2030.1
"The agenda clearly shows that all objectives are interrelated. Youcan't reach the targets individually. Gender equality cannot be achievedwithout education or as another example climate change, health and urban development are closely linked." – Till Berger, co-project lead Agenda 2030
Preamble of the Agenda 2030
"This Agenda is a plan of action for people, planet and prosperity. It also seeks to strengthen universal peace in larger freedom. We recognise that eradicating poverty in all its forms and dimensions, including extreme poverty, is the greatest global challenge and an indispensable requirement for sustainable development. All countries and all stakeholders, acting in collaborative partnership, will implement this plan.
We are resolved to free the human race from the tyranny of poverty and want and to heal and secure our planet. We are determined to take the bold and transformative steps which are urgently needed to shift the world onto a sustainable and resilient path. As we embark on this collective journey, we pledge that no one will be left behind.
The 17 Sustainable Development Goals and 169 targets which we are announcing today demonstrate the scale and ambition of this new universal Agenda.
They seek to build on the Millennium Development Goals and complete what these did not achieve. They seek to realize the human rights of all and to achieve gender equality and the empowerment of all women and girls. They are integrated and indivisible and balance the three dimensions of sustainable development: the economic, social and environmental." – https://sustainabledevelopment.un.org/post2015/transformingourworld